Another grave human rights violation documented by Sevinç Özarslan with the victim of torture in Turkey. The history teacher, who worked as a teacher in the closed private teaching institution and had 3 children, who did not want his name to be disclosed for security reasons, told about the torture he faced in Şanlıurfa Counter-Terrorism Branch.
He was taken to Sanliurfa TEM with his 15-day-old baby, whose heart was born bigger than it should, and his puerperant wife. Moreover, he was subjected to such torture that he still could not take the trauma of what he had been through. The incident that happened was disgusting enough to identify it as subhuman. After they completely cut off contact with his wife and child, they put him in the cell. After being pressured to take advantage of effective regret, the victim, who did not even know the crime that he did, was tortured. In the winter, they imprisoned him in a room with open windows and no heating. They did not permit to sleep him until the morning with the control of police on duty, and then he was exposed to those horrible events he will never forget. First, they forced him to be naked, leaving only the underwear. They cursed and assaulted mothers, spouses, children, and whatever values came to mind with very severe insults. He was stripped and beaten after being blindfolded by people who were called "Interrogators"; and he heard that an interrogator said, "I put on condoms, now I will rape you." Although this person could not do the action, he was tempted to do so. At the same time, they threatened the victim with open surgery, and the history teacher, who came to the end of his patience, shouted to be operated on without anesthesia. Even more painful, after all these tortures, they realized that they took the wrong person and then stopped the torture.
The reasons for a 44-year-old father with 3 children to live those situations are the fact that he was dismissed with the decree numbered 672, that he had just insurance registration in the closed institutions and his children were studying in Gulen-affiliated schools, that he had accounts at the Bank Asya, which was a bank approved by the state and its inaugurate was made by President Erdogan himself.
In a country where so-called democracy and justice are alleged, the main offense is to rape or allega batter, threaten with his family and feel entitled to this.
Source:
Interview by Sevinç Özarslan from Bold Medya with the victim of torture in Turkey on 2/9/2021. (The name of the victim is not disclosed because of security reasons)
https://boldmedya.com/2021/02/09/sanliurfa-temde-iskence-prezervatif-taktim-simdi-tecavuz-edecegim/
http://aktifhaber.com/m/gundem/sanliurfa-temde-iskence-prezervatif-taktim-simdi-tecavuz-edecegim-h156393.html
Reports on Torture in Turkey
https://silencedturkey.org/erdogans-torture-squads-and-torture-in-turkey-as-a-grave-human-rights-violation
https://silencedturkey.org/systematic-torture-and-ill-treatment-in-turkey
https://www.hrw.org/news/2020/07/29/turkey-police-watchmen-involved-torture-ill-treatment
Stories of the victims fled from Turkey: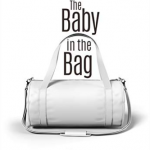 Donate Now
Widget not in any sidebars